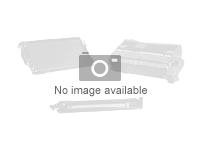 Canon 5000B Portrait Canvas
Polyester - matt - 500 mikroner - Rull (106,7 cm x 12 m) - 320 g/m² - 1 rull(er) lerretspapir
Informasjon

Smooth and low structure for uniform rendering of skin tones
Short drying time and strong ink fixation
Easy mounting and handling
Tear resistant
High color brilliance and uniform color areas
Water resistant inkjet coating

This universal water resistant canvas is a single-side coated matt canvas made out of a 1:1 structured cotton/polyester blend. Its structure is optimized for photographic and portrait applications on inkjet printers with pigmented inks. The smooth structure allows a very uniform rendering of skin tones and color areas. The coating is water resistant in combination with pigmented inks and allows post print operations like protection sprays or lacquering.